Sales Tools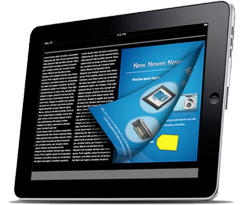 With the growing number of devices on which media websites are now being accessed (desktop, tablet, and mobile), the successful digital ad rep requires a simple, high impact method for showcasing available rich media ad formats and generating new leads.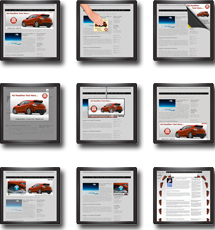 Step one is determining which rich media ad formats (from the extensive Impact Engine gallery) each local property wishes to offer, and at what price.
Once determined, each sales rep is outfitted with their own, personalized "Ad Showcase Page" for demonstrating the visually compelling nature of each rich media ad unit along with its rate card pricing.

Each time a rep's showcase page is accessed, it will display their name, contact info, headshot, and relevant social media links (LinkedIn, Facebook) as well as all available rich media ad units.
This ensures that your reps are incentized to use their showcase pages and close more, high-margin, rich media ad deals. Click here to see an example.