Ad Servers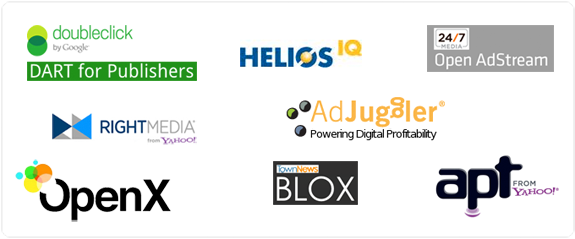 There are multiple, quality ad server options available in the marketplace today. Impact Engine is an agnostic platform that integrates seamlessly with all major ad servers including, but not limited to:
DART for Publishers (DFP)
Open Ad Stream (OAS)
Yahoo APT
Open X
AdSys
Helios IQ
BLOX
Right Media
Ad Juggler
Laboratory
Ad Conductor
If you do not see your ad server on our list, please contact us. We can typically achieve full integration within 48 hours for any new ad serving platform.